About LimoenGroen
Websites everyone can use, for years to come.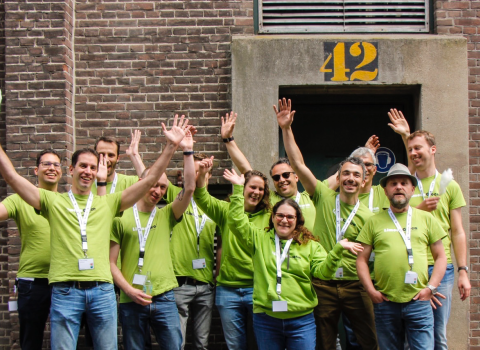 A website can be a powerful asset that touches the lives of people. It needs to mean something for your organization and for your audience, whether it is about donations, conversion or telling stories. We make sustainable websites, accessible to everyone, regardless of technical or physical limitations. Scalable websites, adaptable to changing online ambitions and business goals. And that still work extremely well after five years. We are LimoenGroen.
Sustainable
We think in terms of added value and business objectives. All the choices we make contribute to this. We help you to achieve online goals, with a website that is easy to adjust and can grow with your organization. And that is still usable over five years.
Accessible
Our websites are innovative, user-friendly and accessible. For everyone, regardless of device, location or limitation. We strictly adhere to web accessibility standards making  your website accessible to millions of people. And making them easier to find through search engines.
Teamwork
We believe in teamwork. Collaborating with customers on a common goal. This requires trust and commitment. We invest heavily in personal and honest contact. We share knowledge, provide feedback and are ready to help each other out. Happiness at work is an important prerequisite for us and we always celebrate achievements.
Curious
Stimulated by curiosity we search for smart, innovative solutions. On Sustainable Thursday we improve ourselves by working on personal projects and sharing knowledge and code.
Open Source
We share open source code through Drupal modules. As open source content management framework, Drupal is very accessible to developers, webmasters and content editors. With over 25.000 modules and a powerful community of open source developers, Drupal is a flexible and scalable solution for brands online. We share code, and share our experience on pan-European events, which we also co-organize. This way we make a major contribution to product improvement and we can inspire others.
Quality
We are perfectionists and have a drive for quality , both in the things we make and the way we work. The contract is only completed if it meets our security and technical standards. Achieving results is a team effort. We live up to our promises.
Websites for everyone
LimoenGroen (Dutch for 'lime green') is a team of passionate people working with Drupal for a broad range of clients. We provide user-centric, scalable websites and digital solutions that will add lasting value to organizations. We have a strong focus on web accessibility and open source and we care to share. We are based in Amsterdam, The Netherlands. We have worked for many top Dutch and international brands including The Walt Disney Company and Transnational Institute.